>> Sunday, December 9, 2007
De News: Cham, DMX, Farmer Nappy, Fireball, Jr Reid, Machel Montano, Mr. Slaughter, Ms. Alysha, Nadia Batson, Nurse Karen, Patrice Roberts, Problem Child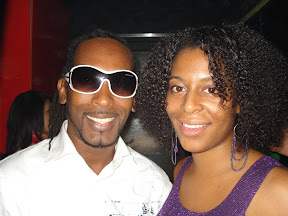 Good Evening Soca Lovers,

I'm Nurse Karen and these are Dr. Jay's Rounds. First I want to say I'm glad to be back. As you know, last Sunday my voice was sacrificed to the deep Canadian cold. I woke up to nearly a foot of that white stuff…and I was rendered speechless – literally.

So I'm thanking the man upstairs for life, and love and the chance to speak to you each week - even if I got to do it with this HUSKY voice. Sexy right?

Miss Nadia Batson was celebrating life on Friday as she rang in her 31st birthday with family, friends and fellow soca celebrities in Trinidad. She's got so much to celebrate right now, as she prepares to release her debut album on December 17th.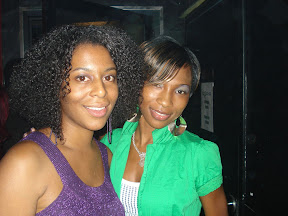 Mista Vybe was there. Miss Alysha was there. And because of it, the promoter says they couldn't make it to Jingle Jam here in Toronto last night. According to the promoter, Rich Nice, it would have cost him triple the price to fly all those artists in on the same day as his big fete. An option, that just wasn't possible given the budget. On top of that, he says Cham wasn't ALLOWED in the building…and Blazer Dan's management didn't put in for his work permit on time. But the show must go on. The crowd at the Docks, came out in numbers for performances from Problem Child, Farmer Nappy, Patrice Roberts and Machel Montano.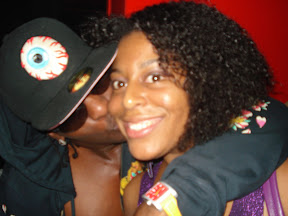 What the crowd didn't know is that Problem Child was performing with (what he believes is) a broken bone in his foot. He was injured on Friday in New York, just moments before heading to the airport to fly in for his gig in Toronto. That didn't stop him from jumping up or stomping down…but Problem, if you're listening…. as your nurse, please take my advice. Do yourself a favour and go see a doctor, pronto!
Mr. Slaughter
has been hanging out in Miami recently. He just shot a video for a song called "Bad Boys" with DMX, Jr. Reid and DJ G.Q.. Complete with fast cars, mansions and sexy ladies. It's looking like B.E.T. is written all over it.
Little more on
Peter C
… Better late than never - the reemerging soca singer just joined the MySpace world last week. Not only will he be launching that band I keep talking about, but he's got his first ever solo album in the works too. Congratulations! The CD will include old hits like Oh Susanna and Tay Lay Lay, plus there's the new stuff. Over and Over AND two more tracks for Carnival 2008: More Gyul and De Sun.
As for me, I'm celebrating too. December 2007 makes two years of Nurse Karen bringing you Dr. Jay's Rounds on Soca Therapy. I want to thank you all for the undying support and love I receive from listeners everyday, on MySpace, Hi5, facebook, YouTube, and everywhere else you can find me on the web. To mark the special occasion, I've decided to launch a new Soca Blog called (Nurse) Karen (Etc). check it out at
http://www.mustardseeds.net/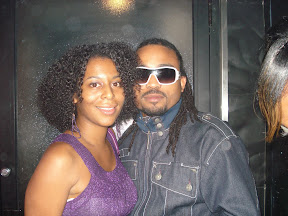 I'm Nurse Karen and those were Dr. Jay's Rounds. Please text me your comments at 9-3-5-9-3-5 or post them online on Nurse Karen Etc. at
http://www.mustardseeds.net/

Now, back to de docta!