>> Tuesday, January 12, 2010
Slammer Cutter has a new music video coming out tomorrow. Thanks to Soca Dread from Islandmix.com , I've got some behind the scenes pics from the Toronto shoot.

Check out these stills taken on January 2nd!


Slammer Cutter performing for Director Craig Chung (Timeless)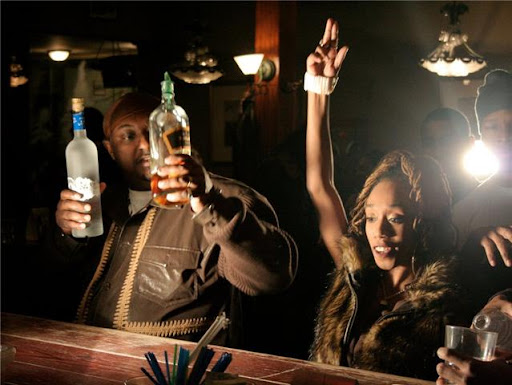 Bad Weather at the bar. Looks like it's raining Johnny and Grey Goose!

See that strange shaped wooden thing on the wall? That's a Snow Shoe! What do you know about that?

Big up the Canadian soca massive.

Come back and visit for the full length video of "Bad Weather" by Slammer Cutter.

Love and Soca,