>> Wednesday, August 12, 2009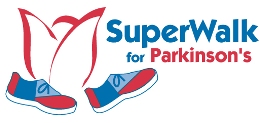 Hey Soca Lovers,

On September 13, 2009, I will be taking part in the annual Super Walk for Parkinson's 2009.
This 5K walk is raising money to help find a cure for Parkinson's Disease. Parkinson's disease is a degenerative disease of the brain (central nervous system) that often impairs motor skills, speech, and other functions. My good friend's mom has been suffering with this condition for years. It saddens me to know that at present there is no cure. I am looking forward to joining her for the walk, and raising money to make a difference. Would you like to help us?
Donations can be made online by credit card on a secure website. Any amount will be greatly appreciated! Thanks in advance for your support, generosity and help spreading the word!
Love and Soca,